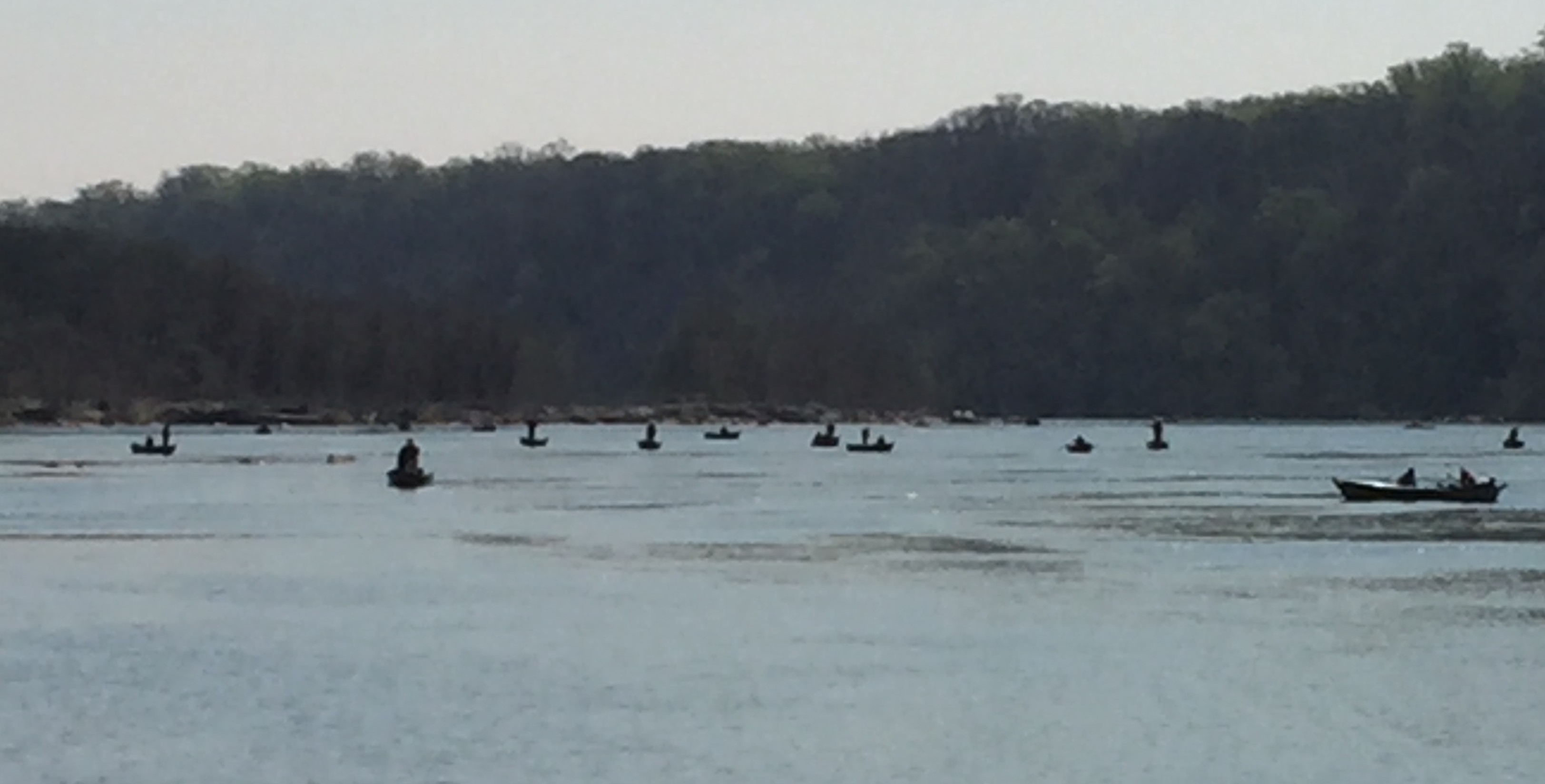 The Employee Fishing Trip
The Employee Fishing Trip
It all started when a coworker asked my advice on what type of fishing outfit she should buy. Oceana had fished in China when she was much younger and thought she'd like to try catching some good old 'merican fish. She had purchased a rod-reel combo online an wasn't happy that it was a one-piece rod. She heard that I liked to fish, which is how she ended up in the doorway to my office. I suggested she return her online order and offered to take her to Dick's Sporting Goods to buy a spinning outfit.
Before long we added two more to our happy band of fisherfolk – Georgi, who had fished growing up as a child in Bulgaria, and Sarah, a young woman from the DC area, who had never fished.
I took both Oceana and Sarah over to a school near the office to show them how to cast and so they could get some practice before we where streamside. They picked up open field casting pretty easily. As I found out later, Georgi had little casting experience. Most of his early fishing was with a line tied to the end of a long rod. Nevertheless, he picked up casting quite easily.
The object of the practice was a fishing trip. We were going to meet at Fletcher's Boathouse on the Potomac River and fish for Shad. It was early in the season, but I heard that the Shad had started their run up the river. They are a good-sized fish and I thought they would be exciting to catch, especially for people relatively new to fishing.
At first, we were all going to meet there, but it ended up being easier for me to pick everyone up and drive to Fletcher's together.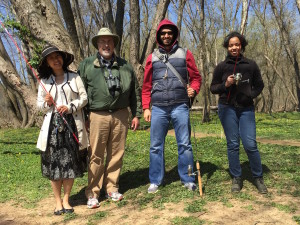 How did it all turn out? It started out a bit rough…if the goal is to get to the river to catch fish. The women were a tad tardy. One being far later than the other…due to a late night out and having to take public transportation. Two forgot lunches and drinks. Two forgot their fishing licenses. One was arguably a bit underdressed for warmth and overdressed for the riverside mud. We did get on the river, but it was later than I had hoped.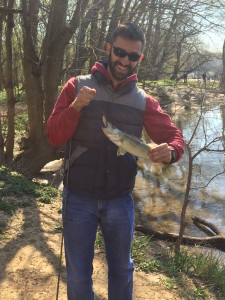 Even though it wasn't the smoothest start, it was fun. Georgi caught the first fish – a walleye. Georgi caught the most fish – two walleyes. And…Georgi caught the biggest fish – a walleye. Sarah caught the most leafs and tied Oceana for tree bass hooked. Oceana surpassed all others in lures lost to trees and in wandering the forest gathering kindling to start a small, warming fire. Oceana clearly needed a warming fire given her choice of stylish, but uninsulated attire.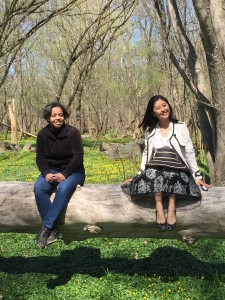 The trip was fun and I'd do it again, but maybe not two weekends in a row. It will be interesting to see how long it is before any of the crew head out on their own. Oceana has her own gear. Sarah now has one of my rods and reels (a gift from my buddy Jim who promised he'd give Sarah her own set-up, which, as it turned out, was one of mine kept at his house). Georgi needs to pick up an outfit and was thinking of heading out to Dick's Sporting Goods to do a little shopping.
There are now two additional people in the office that are interested in joining the fishing group. It would be great if I could only convince one of them to by a boat.